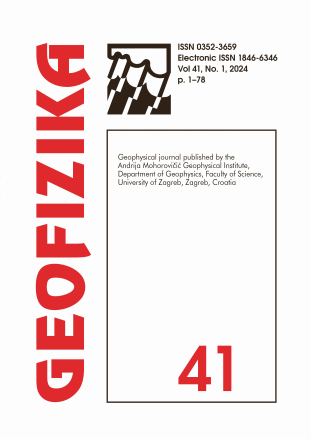 Open access and licenses statement
Online library (open access) NEW
Author index NEW
e-mail: geofizika-journal@gfz.hr

This work is licensed under a Creative Commons Attribution-NonCommercial 4.0 International License.

Aim and scope


The Geofizika journal publishes papers in the field of geophysics dealing with problems in meteorology, climatology, hydrology, physical oceanography, seismology, geomagnetism, aeronomy and physics of environmental pollution.

The journal publishes: original scientific papers and short communications, review papers, preliminary communications, professional papers, papers presented at scientific meetings.

Geofizika also publishes contributions that do not require reviewing: opinions and commentaries, book reviews, social news etc.

Original scientific papers, short communications and review papers will be submitted to two referees, preliminary communications and professional papers to one. Only papers with favourable report(s) will be accepted for publication.